Team Kapital is a division of Team Ventures Limited which, as a group, supplies financial capital and human capital to technology businesses. Operating globally, we have a presence in London, Cambridge, Boston, New York, and San Francisco. Team Kapital and the Team Ventures human capital division BSG Team Ventures complement each other across similar markets. But which comes first – the finance or the team? You can't employ one without the other.
As a group we source the external resources that all growing technology companies need.
Company History
Team Kapital is a new service within an established business, Team Ventures Limited.
The business was incorporated in 2000 and focussed initially on team building. In 2004 we joined forces with a Boston-based group of like minded individuals to create the global BSG Team Ventures brand. Boston proved to be an effective first step into the US and the BSG Team Ventures brand is now established in Boston, New York and San Francisco.
In 2008 BSG Team Ventures was pulled under the wing of AIM-listed investment vehicle IPSO Ventures PLC, co-founded by Simon Haworth. Simon stepped back from IPSO in October 2010, re-established BSG Team Ventures as a private entity and set up the fundraising division Team Kapital.
The next step will be in Asia, applying a stepping-stone approach as we did in the US. We are currently assessing the optimum location for our first office, comparing the attractions of Hong Kong, Beijing or Singapore.
Meet the Founder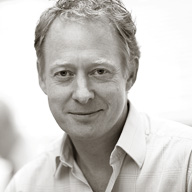 Simon Haworth actually started life in the family business. He soon confirmed to himself that a small family concern didn't make use of his skills and moved on – though not before he had created his first startup, and learned the hard lessons that go with creation of one's first new venture.
He has since founded or co-founded 11 companies including AIM-listed IPSO Ventures PLC, listed in London.
Simon's IPSO experience was formative. The 3 co-founders established the business in 2005, raised hedge fund backing in 2006 and achieved a London listing in 2007. "We achieved many of the objectives of a typical growth company within three years and being a Director of a listed PLC was certainly interesting," says Simon. "I stepped back from IPSO in 2010 when it became clear that the platform didn't allow me to focus on what I consider to be a key issue for growth companies: raising new equity."
Education:
BSc , University of Reading
PhD Economics, University of Reading ("The growth of firms")
Interests:
Simon now lives in Hertfordshire and has 4 children. He continues to travel extensively (though not now doing the 2 week US turnaround that he did for 24 months when setting up business in Boston). Personal interests include art and polo.
Our sister company
Our sister company, BSG Team Ventures, tackles human capital issues for technology companies. The business operates as a retained search firm, recruiting CEOs, Chairman/NEDs, Board Members and senior management teams across the tech industry.
Boston MA remains a focal point of the business and much of the operational data and systems resides in Boston. BSG Team Ventures employs 27 staff globally.
Team Kapital relies on BSG Team Ventures to fill in gaps in management teams for many of the fundraising mandates. Some would say that in any business requiring capital, IP and people, the limiting factor is always, in the end, the people.
Our investor experience influences the way the recruitment business operates: BSG Team Ventures applies a peculiar fee structure, receiving the profit element of fees only once an appointee delivers the basic objectives of role.
For further information see http://www.bsgteamventures.com