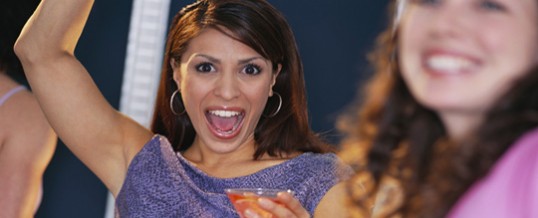 With the festive season upon us we should remember that sometimes it is best to encourage bleary-eyed, slightly worse-for-wear friends to leave the party when it is in full swing. And in the sober hours of New Year we might remember to apply this to investees in our companies.
Venture Capitalists are notoriously keen to ensure that no-one takes money off the table before they do. Later stage investors thus tie early investors (and founders) in until sometime after the dawn of the IPO or sale. As a result, Boards carry early investor representatives unable to contribute much to strategy and nothing atall to larger, later investment rounds. At best these investors are neutral baggage but at worst they can represent risk-averse meddlers holding back the growth of a progressive enterprise.
There are two real opportunities available to investors prepared to address this issue:
– troublesome minority shareholders can be replaced with capable growth capital investors
– leveraged returns can be achieved by buying out the seed players at a discount
But why would early investors accept a discount? The reason is because they risk receiving nothing. Capital has been tied up for long periods, and an inability to participate in later rounds is likely to end with substantial dilution.
So how has the market responded?
Over the last three years we have seen growth in a secondaries market for privately held stock, even in tech start-ups. A small number of businesses have emerged to tackle the market – such as SecondMarket and SharesPost – typically enabling seed investors, angels and founders to convert equity to cash.
For Founders the benefits of a secondary market can represent an even more important benefit than for seed investors. Founders are likely to have their capital tied up in just the one company. They have all their eggs in one basket. They are thus peculiarly keen to realise some value – to the extent that they are likely to accept a significant discount for the first chunk of change: the difference between getting nothing and £500k is far more important than the difference between getting £500k and £1m.
Preemption rights mean that shareholders must offer their share to existing investors first but few investors would get in the way if the replacement shareholder is able to contribute to later fundraising or commercialisation.
In the longer term, lack of liquidity for seed investors has a stifling impact on the market with minimal capital available for start-ups and innovative spinouts. This is a cycle we have to break.
So later stage investors, alerted to the characteristic stagger of a party goer who has been at the bar too long, should watch out for exhausted seed investors. Put an arm around their shoulder, find their coat, hand them their early-exit going home goody bag, show them the door and hope for an invite to their next wild party.